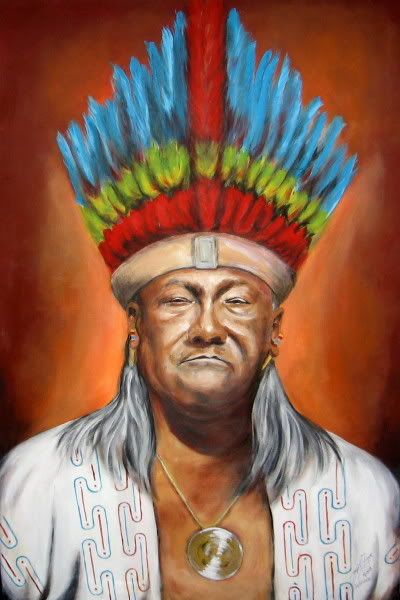 Taino Ti
Its great to see our people being honored by you Yatekinex, we give praise to the ones that came before us and we honor their committment. We are no longer relics of the past but a living vibrant presence of naborias stating Daca Taino for Tainos today.and Tainos yet unborn.
I cannot express in words the importance of what you are doing Yatekinex, To honor our people in canvas in the here & now and documenting our resurgence is what Taino people in the beginning of our movement dreamed about.
We, like all great societys honor the pioneers that came before us and the naborias that work hard every day and insure that our people,culture and history will thrive as long as the sun rises, as long as the grass grows. as long as the rivers run.
With examples like this Painting I see that our dream will become a reality and I await with eager anticipation for the next gift that Yatekinex brings forth to our people.
nabori daca Taino
Caracoli